Browsing articles tagged with "drive Archives - AgniPulse"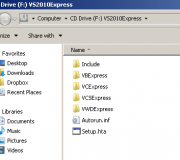 Sometimes you may require only some particular files inside an ISO. So downloading an entire ISO just for a few files is a big waste of bandwidth .Sometimes you may also want to know the contents of an ISO before downloading it.In such circumstances Httpdisk is very useful. Httpdisk mounts an ISO file stored somewhere in the internet to a virtual CD Drive in your computer without downloading the entire ISO file. You can then view and copy the contents of the ISO in your computer.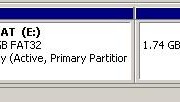 A USB Flash Drive can be easily partitioned into a maximum of 4 partitions.All the partitions can also be accessed in Windows easily.This is possible using a tool called Bootice.
Kaspersky Rescue Disk 10 Bootable USB Creator prepares your USB Drive to boot Kaspersky Rescue Disk 10.This is a simple batch file which automates the steps given under the section Writing Kaspersky Rescue Disk to a removable drive in the help.chm file located in rescue\help\English folder in the Kaspersky Rescue disk 10.
A Sony 64GB USB Drive turned out to be a fake USB Drive having only 249 MB of usable space.
The biggest flaw in Gmount-iso, AcetoneIso ,Furius ISO Mount and mount.sh scripts is that THEY CANNOT MOUNT ISO IMAGES USING THE UDF FORMAT. I recently download WAIK from microsoft.com and tried mounting it in ubuntu using the following methods, mount.sh(kernel loop module),GmountIso and AcetoneIso. None of them could mount it correctly.The mount folder contained a single file called readme.txt This file contained the following message This disc contains a "UDF" file system and requires an […]