ChipGenius and USBDeview – USB Information Tools

An article by
Bharat Balegere
5 Comments
Last Modified on December 22, 2013
I found two tools which provide a wealth of information about an USB Device.ChipGenius(by Chinese Developers at mydigit.cn) and USBDeview (by NirSoft at nirsoft.net).
These tools can be used to identity fake USB Drives and find the Mass Production and Format tools corresponding to the USB Device.
ChipGenius is a USB device chip type detection tool that can automatically query the USB disks, MP3/MP4 Players, card readers, external hard disks and all USB devices.It displays the master chip models, manufacturers, brands, and provide relevant information to their Mass Production Tools. It also displays a variety of useful information such as VID / PID information, device name, interface speed, serial numbers and  equipment versions.
USBDeview is a small utility that lists all USB devices that currently connected to your computer, as well as all USB devices that you previously used.
For each USB device, extended information is displayed: Device name/description, device type, serial number (for mass storage devices), the date/time that device was added, VendorID, ProductID, and more…
USBDeview also allows you to uninstall USB devices that you previously used, and disconnect USB devices that are currently connected to your computer.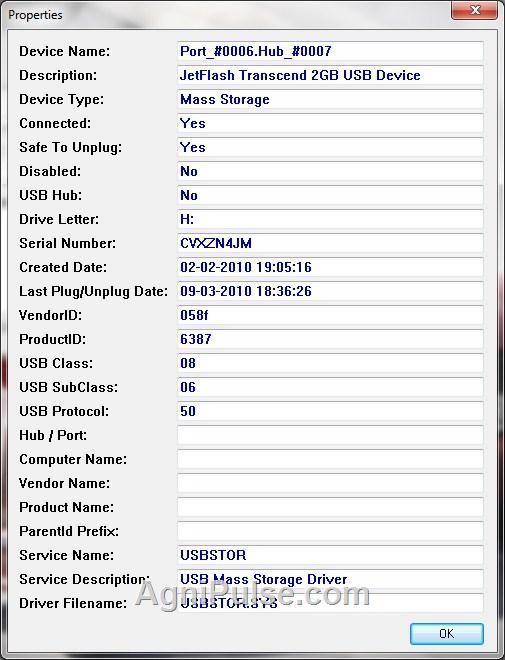 «
VMWare Player 3.0 and XP Mode