Browsing articles tagged with "media Archives - AgniPulse"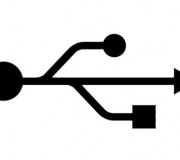 A USB Flash Drive can be disguised as a USB Hard Disk using Filter drivers. This way a USB Flash Drive can be partitioned using the inbuilt Disk Management Tool(diskmgmt.msc) and all the partitions of the USB Flash Drive can be accessed simultaneously in Windows Explorer.
Windows Media Player 11 is the latest Media Player released by Microsoft.It is not included by default in the XP Installation Disk.Windows XP users will have to manually download and install it. You can avoid doing this by integrating Windows Media Player 11 into your XP Installation Source by using a tool called Windows Media Player 11 Slipstreamer.