Browsing articles tagged with "machine Archives - AgniPulse"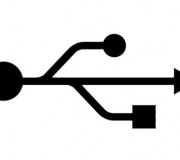 Virtual Machine USB Boot is an easy to use GUI tool that can be used to boot USB Drives in your Virtual Machines in VirtualBox or QEMU.
The GUI of VirtualBox does not have an option to boot a USB drive (Physical Drive) in a virtual machine.
However you can attach a physical drive to a virtual machine using a command line tool that is bundled with Virtual Box.You can then boot your virtual machine from the attached Physical drive.
You can easily test bootable iso without burning it to a CD and without restarting your computer using MobaLiveCD or Sun Virtual Box.
You can also test bootable CD/DVD in VirtualBox without restarting your computer.
VMware Workstation is a powerful application which can be used to run virtual machines.It is not available free of cost.However there a few free alternatives,Sun Virtual Box,Qemu,Microsoft Virtual PC.But none of them can compete with VMware WorkStation.VMware is faster and more efficient compared to the free alternatives.Its virtual Hard Disks can mounted and manipulated easily.The Host to Virtual Machine Networking is very good in VMware These features are lacking in the free alternatives.