Browsing articles in "USB"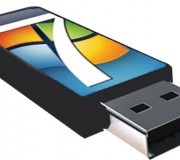 Windows To Go is a new feature in Windows 8 Enterprise that allows Windows 8 Enterprise to boot and run from USB hard disk and flash drives. However this feature is not limited to Windows 8 Enterprise and can be unofficially enabled in all versions of Windows 7 and 8 by using a tool called WinNTSetup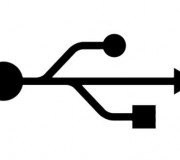 A USB Flash Drive can be disguised as a USB Hard Disk using Filter drivers. This way a USB Flash Drive can be partitioned using the inbuilt Disk Management Tool(diskmgmt.msc) and all the partitions of the USB Flash Drive can be accessed simultaneously in Windows Explorer.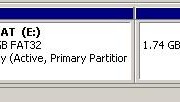 A USB Flash Drive can be easily partitioned into a maximum of 4 partitions.All the partitions can also be accessed in Windows easily.This is possible using a tool called Bootice.
There are many ways and tools to hide or protect important data on a USB Flash Drive.However a simple format of the USB Flash Drive can erase the important data.
Using Fbinst, a hidden partition can be created to store important data.This hidden partition stays even after formatting the USB Flash Drive.
Transcend JetFlash JF620 USB Flash Drives have a 11mb CDFS partition containing SecureDrive and other files.Many people do not want this CDFS partition.Officially this CDFS partition cannot be removed or modified.However there is a way to remove or modify this CDFS partition.