Browsing articles tagged with "driver Archives - AgniPulse"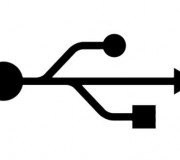 A USB Flash Drive can be disguised as a USB Hard Disk using Filter drivers. This way a USB Flash Drive can be partitioned using the inbuilt Disk Management Tool(diskmgmt.msc) and all the partitions of the USB Flash Drive can be accessed simultaneously in Windows Explorer.
Recently my cousin bought a new laptop – Dell Inspiron 14r with Windows 7 Home Basic x64.I went to her house to install Ubuntu on her laptop.Unfortunately installing Ubuntu on a Dell Inspiron 14r was a big challenge.The grub2 menu and the wired/wireless drivers caused a lot of problems.It took almost 3 hours to install and get Ubuntu running smoothly.
ImDisk is a virtual disk driver for Windows NT/2000/XP/2003/Vista/2008. It can create virtual hard disk, floppy or CD/DVD drives using image files or system memory.