Browsing articles tagged with "recovery Archives - AgniPulse"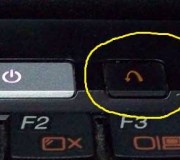 Lenovo One Key Recovery stops working when the recovery partition is resized or recreated again.However there is a way to get the NOVO button working again after resizing/recreating the recovery partition.
Transcend JetFlash JF620 USB Flash Drives have a 11mb CDFS partition containing SecureDrive and other files.Many people do not want this CDFS partition.Officially this CDFS partition cannot be removed or modified.However there is a way to remove or modify this CDFS partition.
Windows could not read a faulty Seagate FreeAgent Drive.However Linux could read the same faulty drive without any problems.All the data was recovered using Ubuntu 11.04.No special recovery software was used.
Acronis True Image is a powerful disk imaging software that creates backups and recovers PC systems.Unfortunately this software is not free.However Acronis has an agreement with Seagate and Western Digital and provides a re-branded version of Acronis True Image completely free.
Diskgenius is an advanced disk recovery tool that can restore deleted partition, rebuild mbr, rebuild partition table, recover files and restore formatted partition etc. It also can backup files by partition or disk clone, and it also enables you to backup partition table for unexpected incident.