Browsing articles tagged with "install Archives - AgniPulse"
In Windows 7, Native VHD boot is currently supported only on Ultimate and Enterprise versions and is disabled by a license policy on other versions of Windows. This article/tutorial shows how Native VHD boot can be enabled on unsupported versions of Windows 7 as well.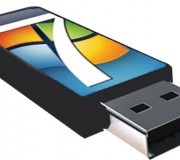 Windows To Go is a new feature in Windows 8 Enterprise that allows Windows 8 Enterprise to boot and run from USB hard disk and flash drives. However this feature is not limited to Windows 8 Enterprise and can be unofficially enabled in all versions of Windows 7 and 8 by using a tool called WinNTSetup
Ubuntu and its derivatives can be installed directly from the hard disk using Grub4Dos boot loader and iso emulation.This procedure is faster and does not require any secondary media such as CD or USB Flash Drives.
You can integrate Drivers directly into your Windows XP installation disc using DriverPacks so that all the required Drivers are installed automatically whenever you install Windows XP.You can also integrate all the SATA/MassStorage Drivers.So all AHCI or SATA Hard Disks are detected automatically and you do not have to press F6 and load your SATA Drivers from a floppy during installation.
With Windows 7, you now have the option to boot the OS from a VHD, a virtual disk file, instead of a partition. This way, you don't have to reconfigure your hard drive partitions.
This feature is similar to Ubuntu's Wubi installer which uses a similar concept to avoid reconfiguring hard drive partitions.
Basically, instead of installing windows 7 to your physical HDD by getting rid of Vista or even dual booting off another partition, you can install to a virtual HDD (in VHD format), and boot off the VHD so you actually get the hardware functionality to play with!!