Browsing articles tagged with "virtual Archives - AgniPulse"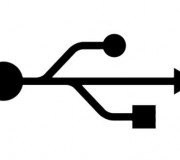 Virtual Machine USB Boot is an easy to use GUI tool that can be used to boot USB Drives in your Virtual Machines in VirtualBox or QEMU.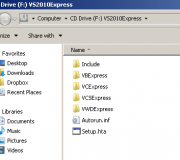 Sometimes you may require only some particular files inside an ISO. So downloading an entire ISO just for a few files is a big waste of bandwidth .Sometimes you may also want to know the contents of an ISO before downloading it.In such circumstances Httpdisk is very useful. Httpdisk mounts an ISO file stored somewhere in the internet to a virtual CD Drive in your computer without downloading the entire ISO file. You can then view and copy the contents of the ISO in your computer.
ImDisk is a virtual disk driver for Windows NT/2000/XP/2003/Vista/2008. It can create virtual hard disk, floppy or CD/DVD drives using image files or system memory.
The GUI of VirtualBox does not have an option to boot a USB drive (Physical Drive) in a virtual machine.
However you can attach a physical drive to a virtual machine using a command line tool that is bundled with Virtual Box.You can then boot your virtual machine from the attached Physical drive.
Just like how you can boot a computer using a bootable CD,you can also boot a computer using a bootable USB drive.
You can test a bootable USB Drive within Windows without restarting your computer.This is helpful when your motherboard does not support booting from a USB Drive.