Browsing articles tagged with " Windows"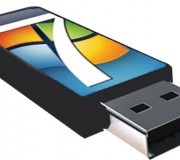 Windows To Go is a new feature in Windows 8 Enterprise that allows Windows 8 Enterprise to boot and run from USB hard disk and flash drives. However this feature is not limited to Windows 8 Enterprise and can be unofficially enabled in all versions of Windows 7 and 8 by using a tool called WinNTSetup
CampTune 7.5 for Mac® OS X – a handy utility that easily redistributes disk space between Windows® and Mac® partitions.The software, normally priced at $19.95, will be available for free from Paragon Free portal till October 4
Microsoft has officially released an Update for Windows 7 that allows users to install XP Mode on computers that do not support Hardware Virtualization.KB977206
When you boot an unattended Windows DVD(which contains autounattend.xml), you are directly taken to the installation routine.There is no option to launch the recovery environment.However I found a way of accessing Windows Recovery Environment.
The GUI of VirtualBox does not have an option to boot a USB drive (Physical Drive) in a virtual machine.
However you can attach a physical drive to a virtual machine using a command line tool that is bundled with Virtual Box.You can then boot your virtual machine from the attached Physical drive.